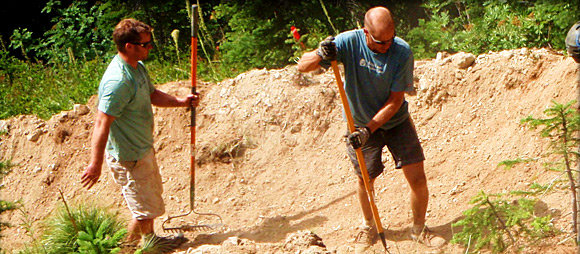 Want to add some fun or ease of access to an area on property … consider trails.
We have built numerous trails in the valley for corporation, private, and public use.
Bike trails include the Runaway Train and Gravy Train, and trail renovation of the Summit Trail for Whitefish Mountain Resort.
We have worked on various multi use trails including the Whitefish Trail.
We are very proud of our part we played in the construction of the Armory Bike Park for the City of Whitefish. This includes the jump park, skills park and pump track.